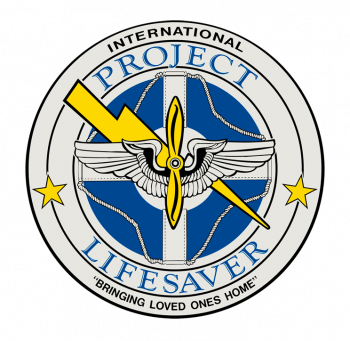 Project Lifesaver is a program designed to protect and locate missing persons who wandering off, such as those with Alzheimer's and related dementias as well as children with autism and down syndrome. Project Lifesaver is designed to provide comfort for the family while safely guarding the client.
The program consists of a band and transmitter, which is not much larger than a wristwatch, typically placed on the ankle or wrist. This transmitter has a specific FM radio frequency assigned to each client which can be located by trained Sheriff Officers during an incident, using special equipment.
Client information is stored confidentially at the County 911 Communication Center for quick access. Upon notification of an incident, trained members of the Sheriff's Project Lifesaver Team will responded with receivers designed to locate the project lifesaver transmitter.  The average rescue time is less than 30 minutes.
The program is open to persons that reside in Warren County and have a history of wandering or significant concern of wandering.

A Project Lifesaver certified member will schedule a meeting with the caregiver and the client to discuss the program.

Once the program is established, an officer will visit every 60 days to replace the battery and band and discuss any possible changes that may have occurred.

The caregiver will be asked to test the transmitter on a daily basis to ensure it is working.

Project lifesaver is a tool to assist in locating someone that has wandered away and their location is unknown. It does not replace the need for the client to be properly supervised.

If the client is to travel, the profile can be forwarded to a participating agency to ensure the safety if the client is to wander while traveling.

If a client is missing it's important for the caretaker to call 911 immediately to report the incident.
For more information or to inquire about signing up a loved one, please contact Sheriff's Officer Casey Gordon at (518) 743-2500 or Casey.Gordon@warrencountysheriffny.us