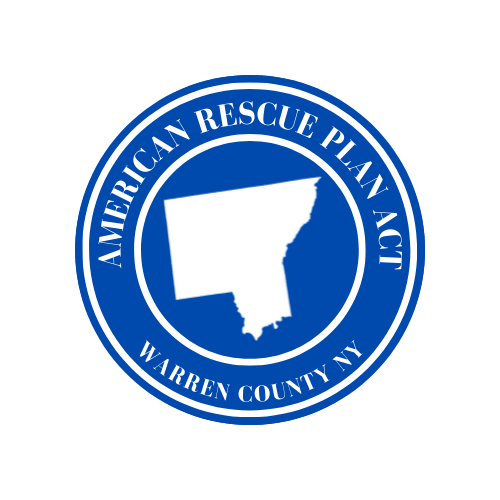 ARPA Advisory Committee's next meeting is scheduled at 2 p.M. Tuesday, December 6, 2022.
Meetings are held at Warren County Municipal Center, are open to the public and can be watched live or archived on YouTube here. Find meeting documents and agenda here. Questions? Email arpa@warrencountyny.gov.
****Click here for list of allocations fully approved by the Board of Supervisors to date****
11/15/22 ARPA Update -- The ARPA Advisory Committee made recommendations for funding for the following businesses/organizations: (Note these are pending approval by the Board of Supervisors in December
JLABS Child Care -- $100,000
City of Glens Falls Parks -- $172,500
Prior ARPA Committee meeting updates.
ARPA Program Introduction
On May 10, 2021, the U.S. Department of Treasury released guidance on the State and Local Coronavirus Fiscal Recovery Fund (Recovery Fund), part of the American Rescue Plan Act. The bill includes $65.1 billion in direct, flexible aid to every county in America, as well as other crucial investments in local communities. 
The American Rescue Plan includes $2.2 billion for the 57 counties of New York State of which Warren County will receive $12.4 million.
This funding can be used to respond to the public health emergency caused by the coronavirus as well as address the economic devastation that came with it, including assistance to households, small businesses and nonprofits, aid to impacted industries such as tourism, travel and hospitality. 
---