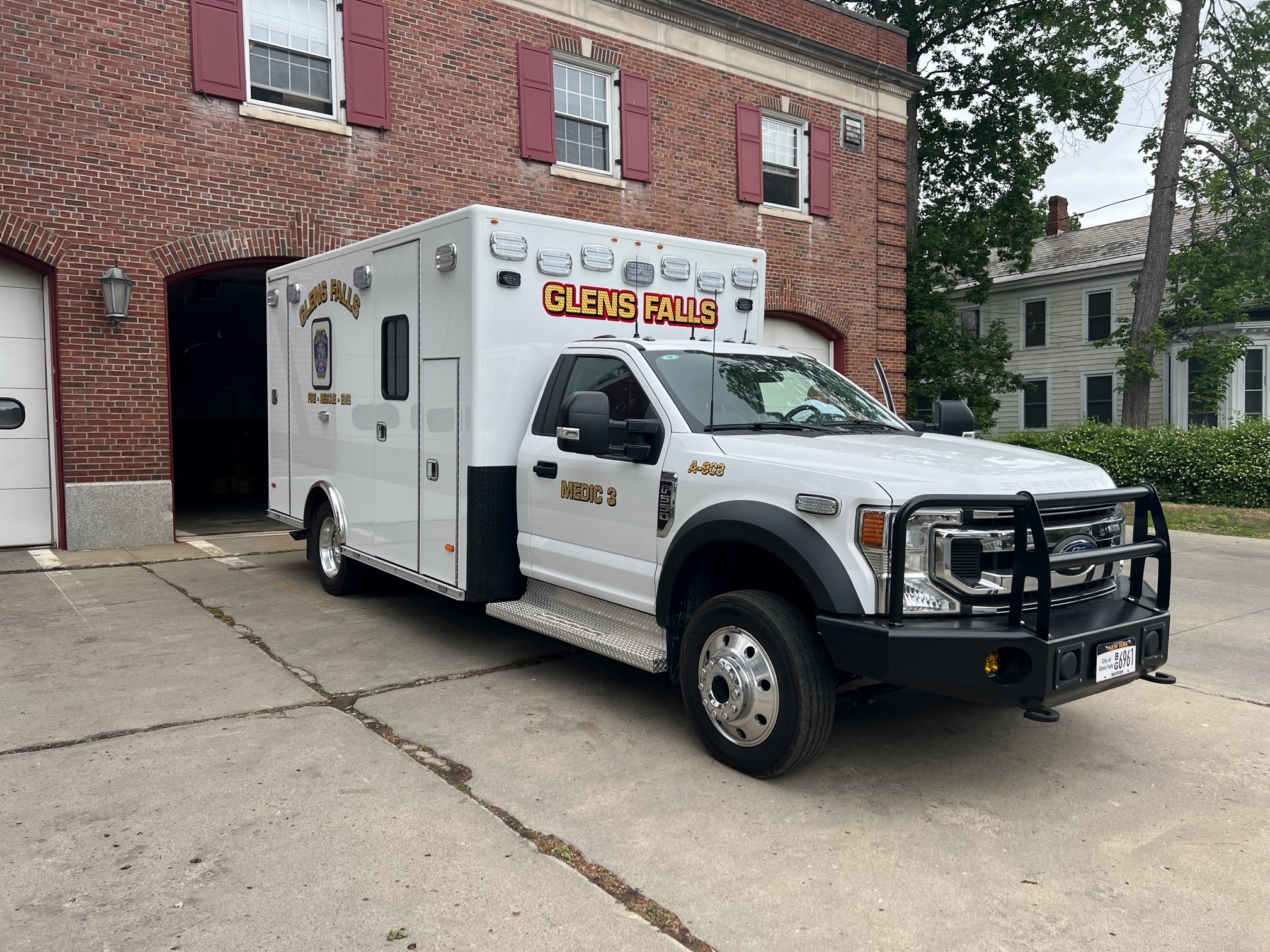 Warren County ARPA funding has impact on community
New ambulances, emergency equipment among completed projects
An "emergency lifeline" for the Johnsburg Emergency Squad arrived earlier this year in the form of funding that helped the squad purchase a new, $73,000 ambulance.
More than half of the pricetag for the 2022 Mercedes Benz Sprinter Demers emergency vehicle came from a Warren County Board of Supervisors allocation from the county's American Rescue Plan Act (ARPA) funding.
"The $73,000 benefit is an emergency lifeline to our agency and community," explained Joe Connelly, Director of Johnsburg Emergency Squad.
JEMS was one of 14 first responder agencies from around Warren County that received portions of Warren County's $12.4 million in ARPA funding, which was allocated by the federal government to municipalities for COVID-19 pandemic recovery.
With Warren County's 20-month ARPA application and distribution process having wrapped up in April, recipients have begun to put the money to use for beneficial projects and business recovery.  (CLICK HERE FOR AN INTERACTIVE GRAPHIC.)
Among the community programs outlined so far to Warren County Department of Planning & Community Development, which is overseeing the spending of Warren County's ARPA money by recipients, are:
Other ARPA-funded projects in Warren County that are in the works include renovations at Countryside Adult Home in Warrensburg, new kitchen equipment for The Salvation Army of Glens Falls, training for childcare facility staff through Southern Adirondack Childcare Network and grants for 12 small businesses.
Recipients have through 2024 to use their ARPA allocations. To see where all of Warren County's ARPA funding was appropriated, click here.
###