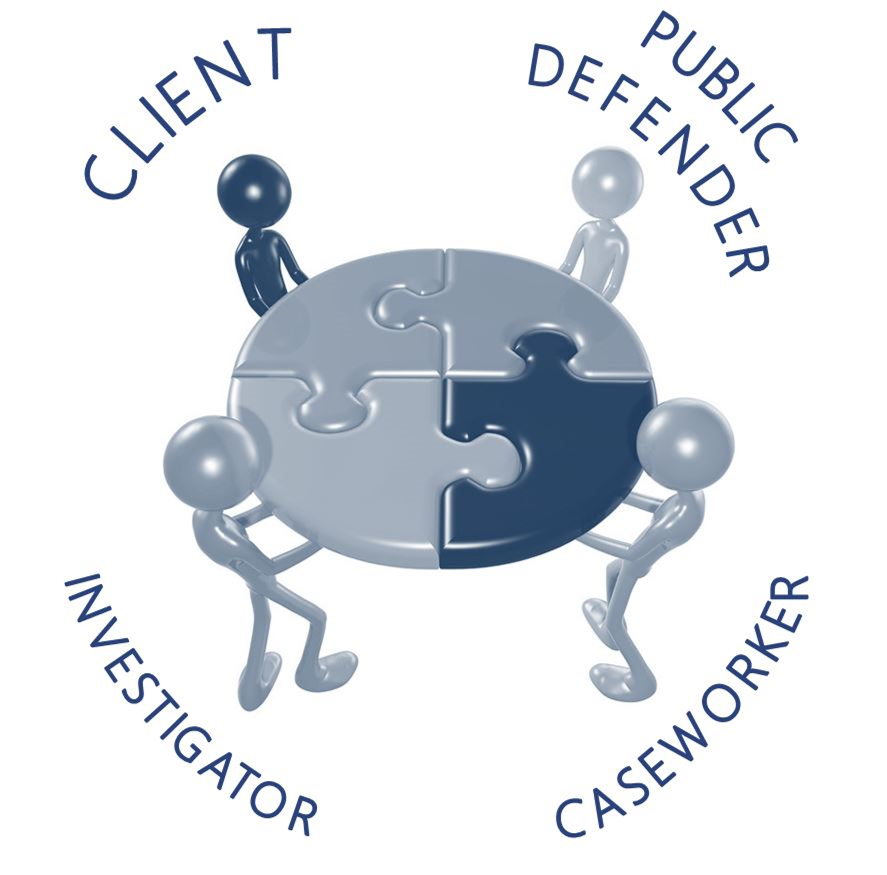 Holistic Defense is an evolving practice that has gained momentum since its introduction into the Criminal Justice System in the early 1990's and has proven to be beneficial for all parties involved.
Within Holistic Defense there is an interdisciplinary team with the goal of representing the client as a whole by trying to identify and address a broader range of the client's needs. The Public Defender's use their expertise in criminal proceeding's while working with the Case Manager to help establish resources in the community that could build a healthy framework for the client to utilize even after their representation has ended.
Each case and individual is different. Therefore, the Holistic Defense Team takes the time to learn about each individual, their specific life circumstances and use that information to set the client up for success. Based on the Four Pillars of Holistic Defense a client will be offered access to legal and non-legal services that meet their needs, dynamic communication with their team, advocates with a strong skillset and a comprehensive understanding of the community we live in.
We are utilizing the model set forth by the Bronx Defenders: