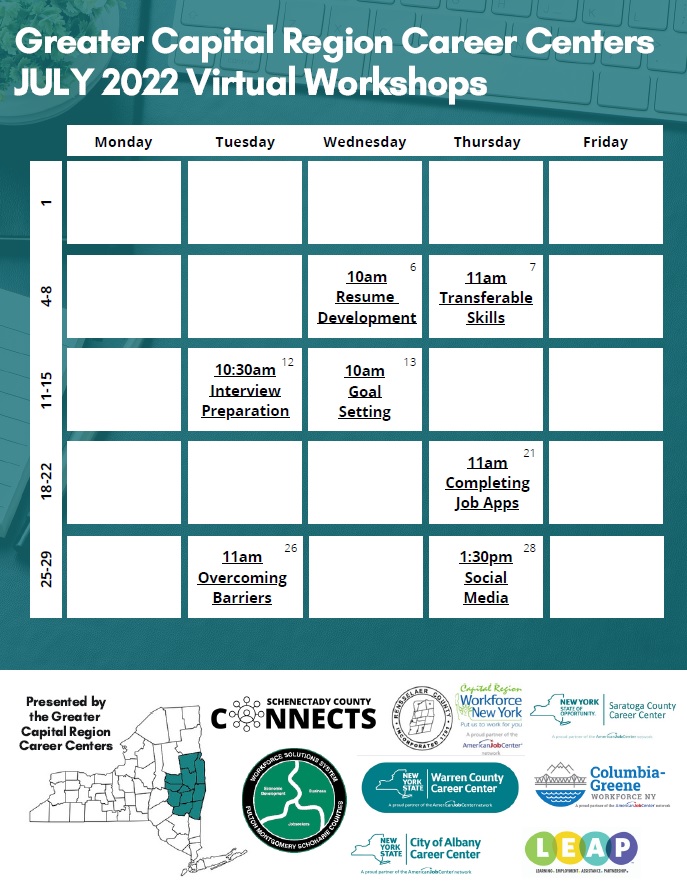 JULY VIRTUAL EMPLOYMENT WORKSHOPS
Do you want some free tips on the best way to apply for a job to enhance your chances of getting hired? Warren County Employment & Training Administration staff have collaborated with their counterparts from around the region for a monthly calendar of FREE workshops to help local residents improve their job skills.
This month's start with Wednesday. July 6 offering focusing on best practices for resume development, and Thursday, July 7 focuses on gaining skills that can be transferred between jobs.
Two more workshops are on the calendar for next week, including one that provides information on how best to use social media for employment. Check the
attached flier for details on logging in
, or call Warren County Career Center at 518-743-0925 for more information.