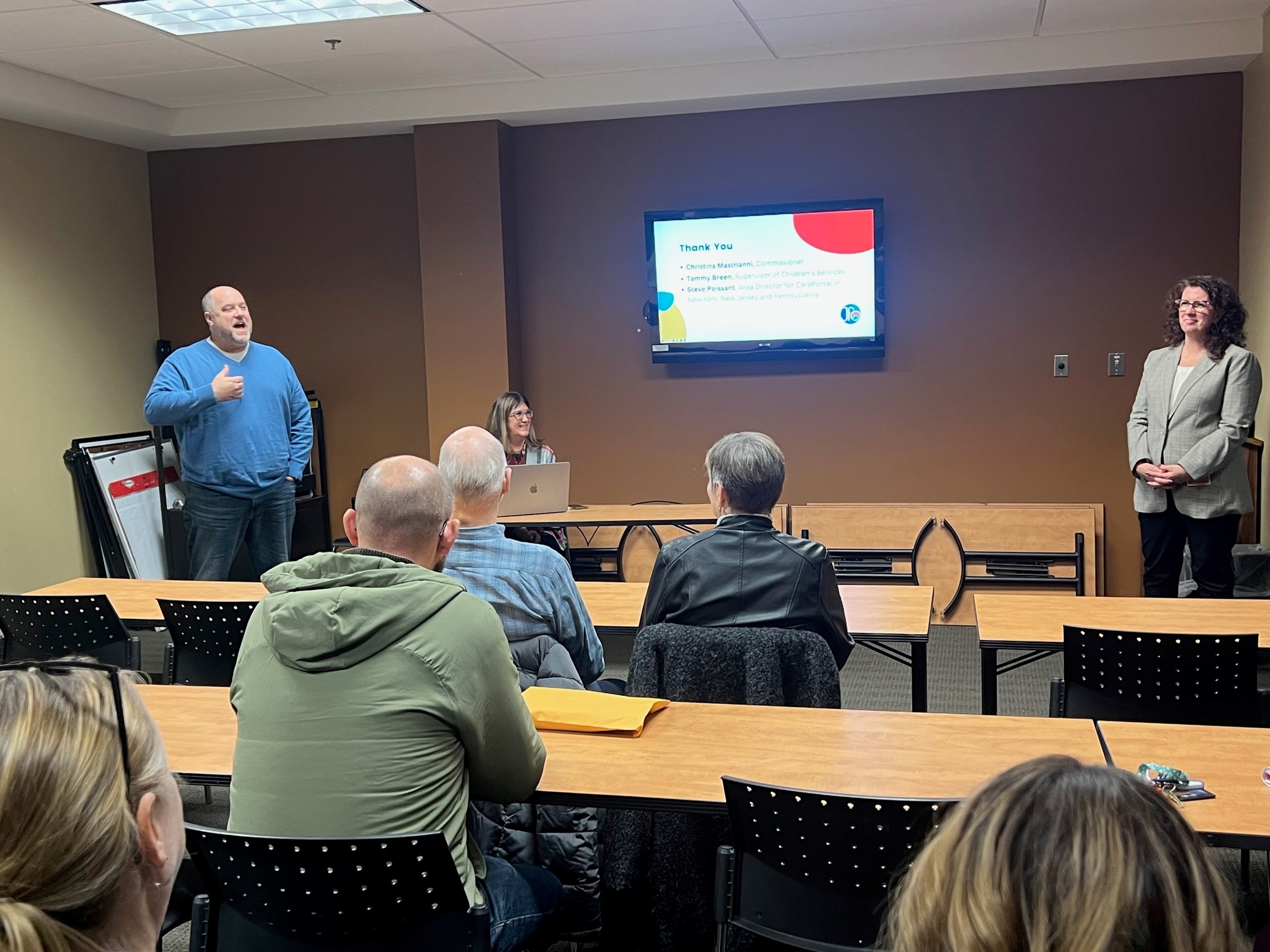 WARREN COUNTY, NY -- Warren County Department of Social Services has unveiled an exciting new program to help children in need through a partnership that unites caseworkers with volunteers at local churches.
Warren County is the latest county to become part of CarePortal, a national program that works with Departments of Social Services to assist families and children in crisis with needs that might otherwise go unmet. Caseworkers enter requests into CarePortal's system, and local church groups rally to help.
"This will be a great program to help families in Warren County. We are excited to see everyone pull together to meet our area's children's needs," said Christina Mastrianni, Acting Social Services Commissioner for Warren County.
Justice for Orphans NY, a non-profit organization from Albany County, serves as the local coordinator for CarePortal, bringing together local church groups to respond to requests for aid placed by Department of Social Services staff for families that wouldn't be covered by standard public assistance programs.
Justice for Orphans NY coordinates response to DSS requests through volunteers affiliated with local churches. St. Mary's Catholic Church, Warrensburg Free Methodist Church, Faith Bible Church, New Hope Community Church, Holy Mother & Child Parish and Northway Church have volunteered to be part of the program in Warren County, according to Sandra Flach, Executive Director of Justice for Orphans NY.
"CarePortal is definitely having a tremendous impact and changing children's lives, and it keeps growing," Flach explained.
The first requests made by Warren County DSS through CarePortal sought funds for a couch for a victim of domestic violence and her children, pet neutering for an at-risk family's cat and a bed safety device for a special needs child.
The partnership, which comes at no cost to the county, is sanctioned by New York State Office of Children and Family Services, Mastrianni noted.
Justice for Orphans NY offers CarePortal services with Departments of Social Services in eight Capital Region counties, and plans to begin working with several more in the coming months. Justice for Orphans NY began coordinating CarePortal in 2018 in Schenectady County, and more than 4,800 children have been helped in the Capital Region since.
Mastrianni said Tammy Breen, Supervisor of Children's Services for Warren County DSS, was integral in bringing the program to Warren County.
 "All of the families we work with have needs, whether small or big. We definitely have families who can use this help," Breen said.
There is room for more church organizations to be part of the program in Warren County. Those who are interested can call Warren County Department of Social Services at 518-761-6287.
(Attached photo is from November 14 kickoff meeting for CarePortal in Warren County)
###