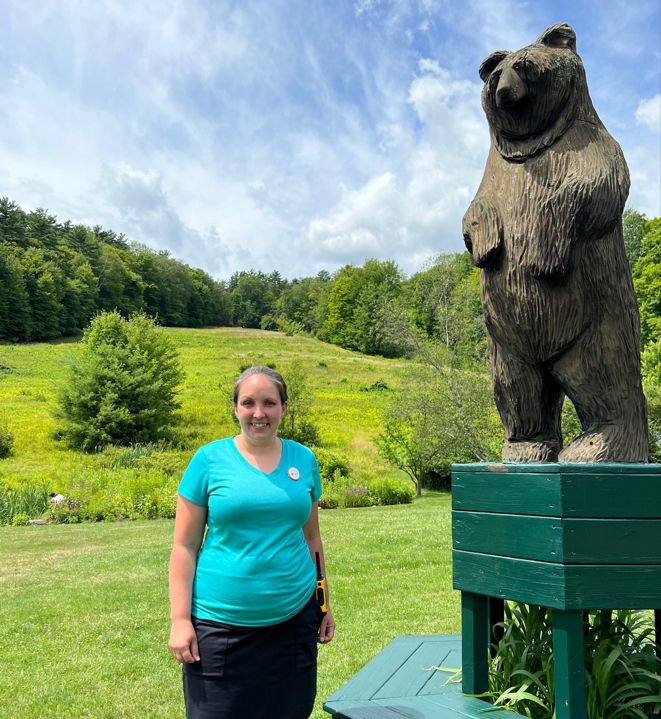 For Kristen Wilde, taking the job as environmental education administrator at Up Yonda Farm, Environmental Education Center was a return to a familiar place.
Kristen, hired to oversee Up Yonda earlier this summer, worked as an intern at the Bolton facility in 2007 and 2008, before moving on to a job with the Lake George Association. She served as education director there for nearly 13 years before joining the Up Yonda staff earlier this month.
"I'm excited," Kristen, Queensbury resident, said. "It's a great place. Everyone has fun here and there is a lot of room to grow."
While Up Yonda has a dedicated following among elementary-aged children and schools, Kristen said one of her goals is to expand the farm's STEM (Science, Technology Engineering and Math) offerings and hands-on scientific programs to interest older students as well as adults.
She arrived during the busiest time of year at Up Yonda, with summer camp groups and seasonal visitors descending on the property as plans for a big 25th Anniversary celebration take shape for Saturday, July 30th. (See details in flier below)
 
Log on to www.upyondafarm.com to learn more about Warren County's Up Yonda Farm, with its education programs, hiking trails, museum, great views and more.