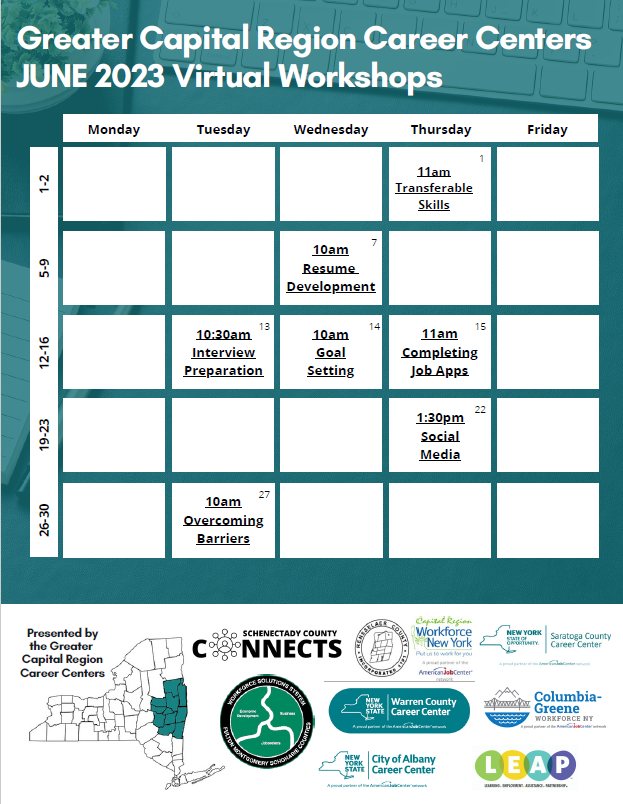 Our partners at Warren County Employment & Training Administration have worked with their counterparts to put together seven free online career workshops for June 2023. Check below for links to log on.
These classes are part of the monthly offerings from the Capital Region Career Centers,
a group of local county and city-based Career Centers and partners that includes Warren County Career Center. The consortium coordinates services to address the workforce needs of the Greater Capital Region by providing a variety of career and workforce resources, training opportunities, and more. Members include Capital Region Workforce New York; Columbia-Green Workforce NY; City of Albany Career Center; L.E.A.P; Rensselaer County Career Center; Saratoga County Career Center; Schenectady County Connects; Warren County Career Center; Workforce Solutions System of Fulton, Montgomery, Schoharie Counties.