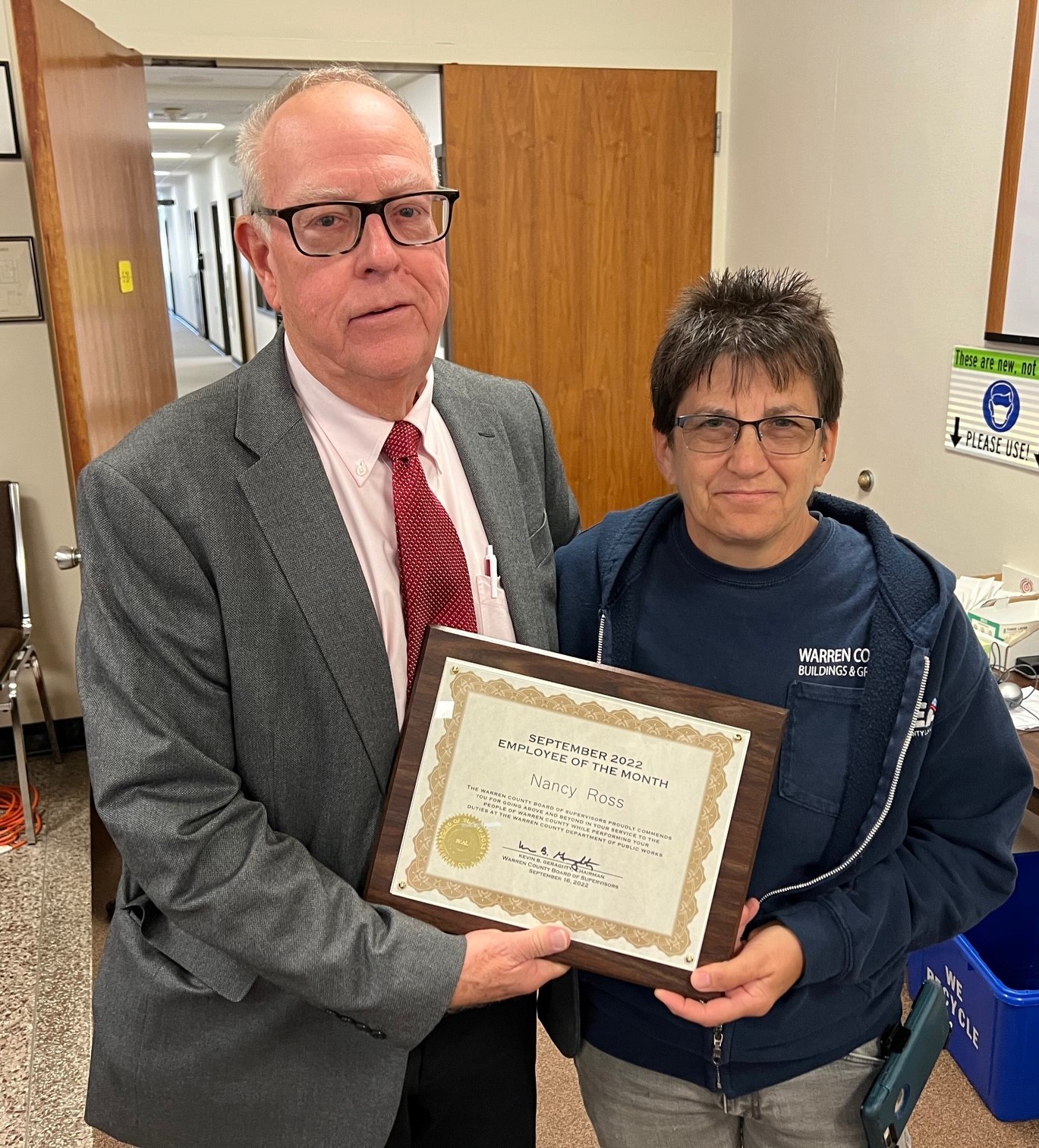 Congratulations to Nancy Ross from Warren County Buildings & Grounds, who was named Warren County Employee of the Month for September!
Nancy just celebrated her 30th anniversary with the county, and is an institution on county properties and known for getting stuff done! She oversees our fuel facilities, which serve not only county vehicles but other government agencies as well, and winter snow removal among her other maintenance tasks in buildings and grounds.
Early in the pandemic, when government agencies were trying to figure out how to get employees together for essential services like board meetings and elections, Nancy helped oversee in-house construction of protective equipment, saving thousands of dollars. She also spearheaded special emergency "Stop the Bleed" medical training for colleagues.
"Nancy is a great worker. She's talking about retirement next year and I'm trying to talk her out of it!" said County Facilities Director Scott Rogers.
Congratulations on this well-deserved honor Nancy!