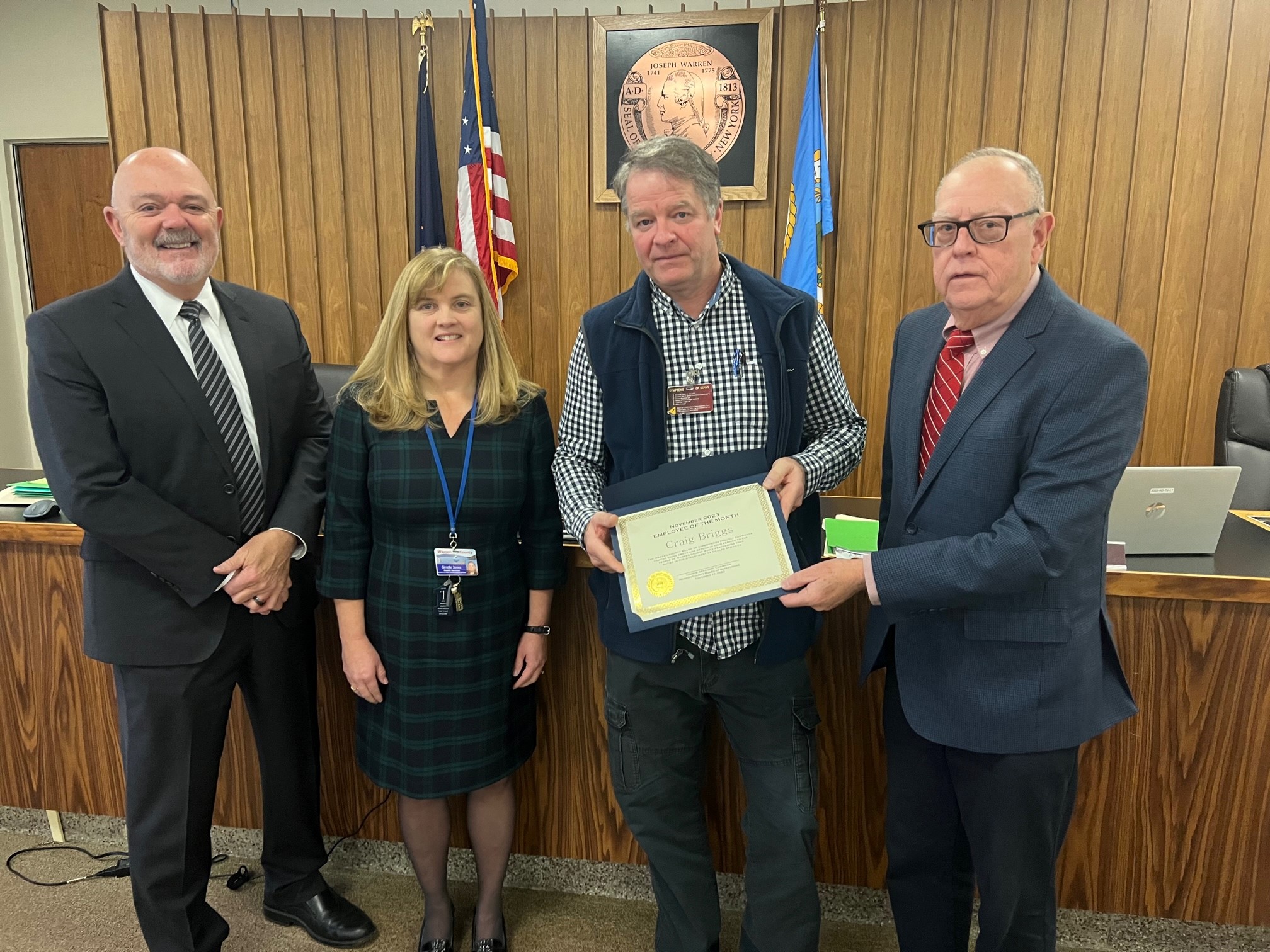 CONGRATULATIONS TO CRAIG BRIGGS, WARREN COUNTY EMPLOYEE OF THE MONTH FOR NOVEMBER!
Our Warren County employee of the month for November is Craig Briggs, a community health nurse with Warren County Health Services who has worked for Health Services for over 30 years!
Craig was nominated by Health Services Director Ginelle Jones, who honored him for his longtime dedication to his patients and co-workers. He has adjusted and thrived with exemplary care for patients through nurse shortages and new regulations and policies for patient care and record-keeping.
"Craig exemplifies genuine concern for his patients co-workers and the Health Services agency," Jones added. "He is a team player and frequently offers to assist with extra patients as needed, to help his co-workers and to ensure those in need are seen. His patients and their families love him and frequently acknowledge his outstanding efforts with notes to the agency."
Craig was honored at Friday's Warren County Board of Supervisors meeting. He told supervisors he enjoys working for the department and his patients, but could use more nurses to cover a large county like Warren.
"It's a great organization to work with. It's one big happy dysfunctional family at times, but we get through the issues," he said.
Details on Health Services nursing jobs can be found at warrencountyny.gov/jobs, under the "current vacancies" tab.
Craig is third from the left in the photo, with County Administrator John Taflan, Health Services. Health Services Director Ginelle Jones and Kevin Geraghty, Chairman of the Warren County Board of Supervisors.