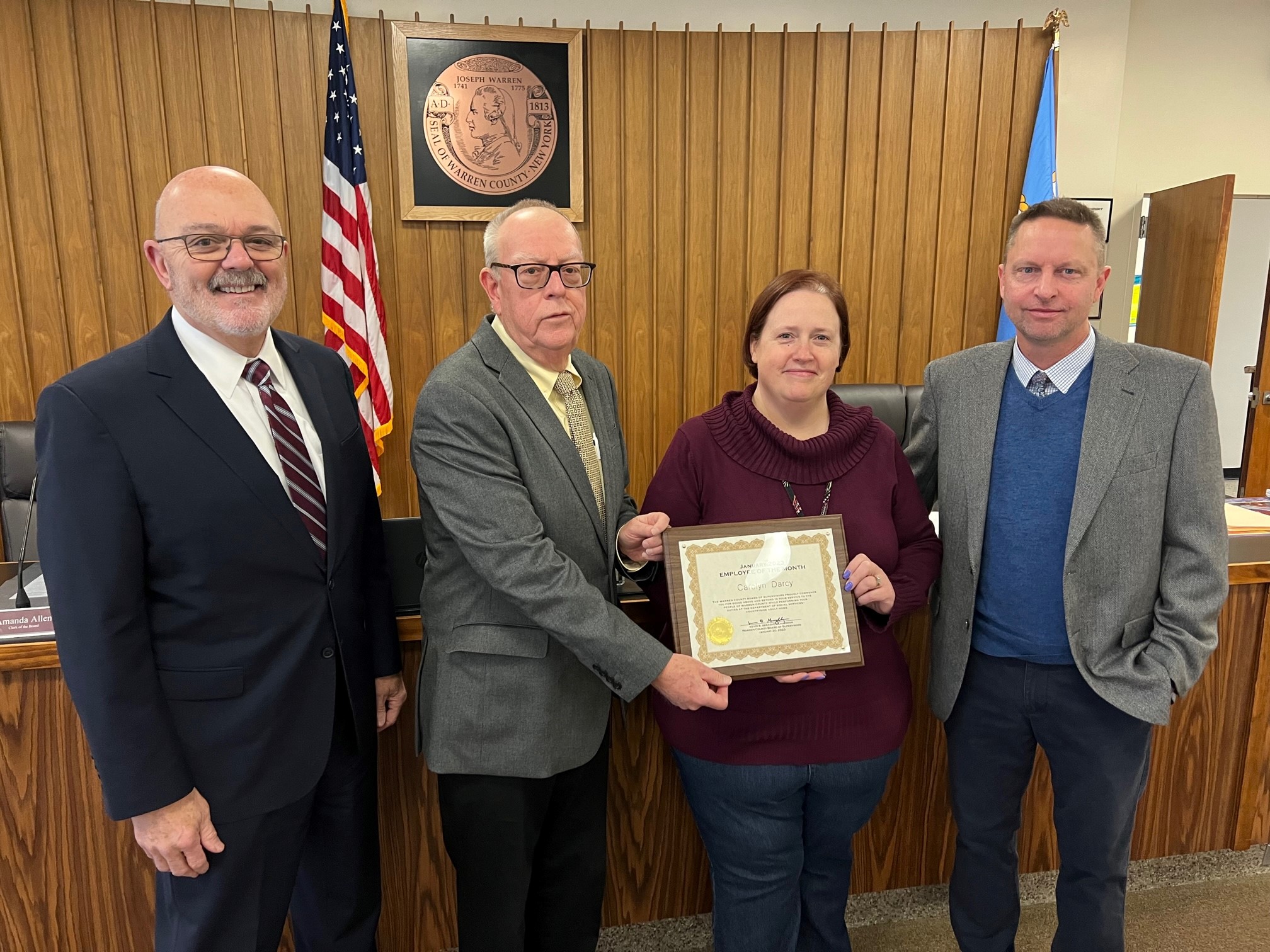 Congratulations to our Warren County employee of the month, Carolyn Darcy!
Carolyn has left quite a mark during her 5-plus years with Warren County. As a case manager at Countryside Adult Home, she has a way of bonding with residents of the home, which prompted Countryside Director Amy McByrne to nominate her for Warren County Employee of the Month.
Chris Hanchett, Warren County Director of Social Services, which oversees Countryside, said Carolyn's compassion for the home's senior citizen residents was evident when one became terminally ill last year, and Carolyn went above and beyond to help her, taking her for ice cream after medical treatment and bypassing family events to be with her as her illness progressed.
"She made sure this resident knew she was loved and how brave she had been to fight as hard as she did. It is her heart that makes her such a wonderful case manager and such a valuable employee not just for Countryside but for Warren County as a whole," Hanchett said of Carolyn.
"Carolyn's enthusiasm and positive attitude are contagious with residents and co-workers. She is driven not just to meet the needs of our residents, but to improve their quality of life," McByrne wrote.
Darcy, a Lake George resident who started her career with DSS, praised the dedication of her co-workers and management at Countryside.
"It is the most amazing thing to go into everyday. They rock it out every day, some of them for 20-30 years," she said.
(Carolyn is pictured with, from left, Warren County Administrator John Taflan, Board of Supervisors Chairman Kevin Geraghty, and Social Services Commissioner Chris Hanchett.)
You can find out more about Countryside, our wonderful adult home in Warrensburg here.